SAP Business One

SAP Business One is a powerful, scalable business management system which integrates all core business functions across your entire company. SAP Business One is an ERP software platform specifically intended for small and medium-sized enterprises (SMEs). SAP Business One (also known as SAP B1) was designed with the idea that smaller companies need ERP software to help manage their business, but not the kind of ERP that large and complex organizations need.

All essential business functions (accounting, customer relationship management (CRM), manufacturing, sales, marketing, service, warehousing, and more) are available out of the box. Complete visibility and better control help you run your end-to-end business processes professionally.
A flexible platform with 42 localizations and 27 languages allows for growth and innovation. The solution is made complete by using our Add On's for Discrete and Process Manufacturing
All business functions come in one package, which makes them easy to set up, use, and optimize. Integration with other systems is possible via standard integration packages or open application programming interfaces (APIs).
Delivers real-time analytics and mobile access, combined with ground-breaking technologies, such as in-memory computing, to put you ahead of the competition.
Start with a basic on-premise implementation with a few users. Or use the starter package**, which includes both software and implementation, as a quick, low-cost, low-risk option with limited capacity for up to five users. A cloud solution is available for a monthly fee.
FUNCTIONAL MODULES


Chart of accounts

Journal entries

Exchange rates in multiple currencies
Bank statement processing
Opportunity and pipeline management

Contact management

Campaign management, Blanket agreements
Price lists in multiple currencies

Period and volume discounts

Microsoft Office integration
Purchase request

Import Process
Down-payment Invoice/Request

Cancel Marketing Documents
Quality Control for incoming Raw Material, In-Process Semi-Finished & Finished Products

Manufacturing Process Steps Definition & Inspections for each "in-process" steps

Quality Inspections for each Batch & Serial Number for incoming raw materials & finished products.

Define different process steps or operations in the manufacturing process.
Define different quality check parameters for each operation, with defined range of allowed values.

Document multiple QC Batch wise observations and monitor testing results

Make a "Usage Decision" of each manufactured batch and manage inventory of approved & rejected batches.

Quality Decision for each serialized item
Project Planning, Definition, Execution & Controlling

Project Task & resource master

Resources Assignment & Task scheduling

Task completion & reporting on open/ delayed task
Running Bill Functionality

Financial & Accounting Integration of running bill

Project Analytics & reports

Complete Logistics & Financial Integration & Reporting
SAP Crystal Reports 2013

Default settings and report layout

Fully integrated standard printing and reporting platform

Customers receive Business Objects technology, a leading solution for printing and reporting
Compelling embedded real-time reporting function with SAP Crystal Reports

Powerful visualizations and built-in analytics with SAP Crystal Dashboard Design

Real-time business transparency and clarity
SAP Business One mobile app for iOS and SAP Business One mobile app for Android

Managers, sales, and service employees stay informed about their business, view reports, manage contacts, and handle sales and service activities
Better-informed employees have access to the most relevant data and business processes

Real-time business decisions anytime and anywhere mean higher productivity
OBJECTIVES

Build and Maintain Customer Relationships
Focus on growing profitably
Get the right business data to make smart business decisions
BENEFITS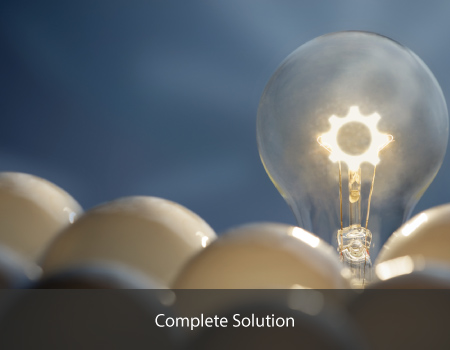 Manage your core business functions, including financials, sales, customer relationship management (CRM), inventory and operations.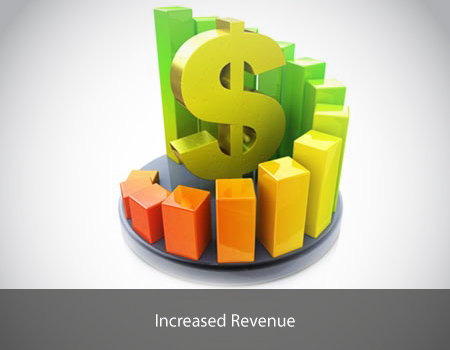 Easy access to complete, real-time view of your business to make better decisions, faster
No more costly upgrades and recurring customization.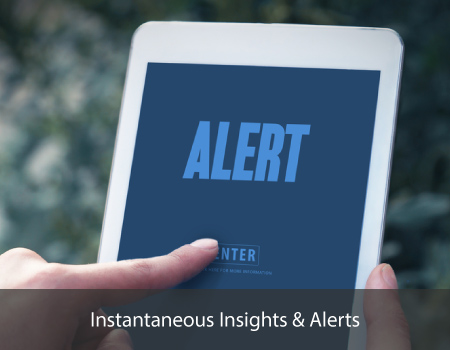 Create up-to-the minute dashboards and business critical alerts
Improve your employees' productivity with a role-based user experience, built-in learning, analytics and collaboration.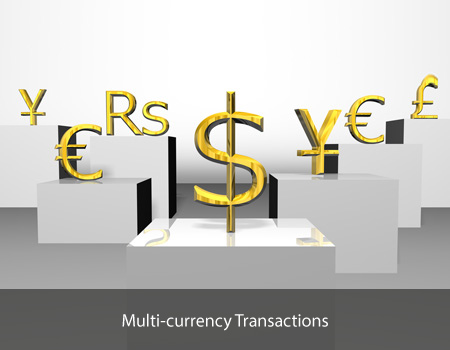 Multi-currency transaction and report capabilities.
SAP BUSINESS ONE IMPLEMENTATION

SAP Business One is an out of the box solution and is developed by keeping in mind the specific requirements and complexities of each business. The key to any successful implementation is to work in partnership with the customer. We have built a methodology leveraging best practices and our experience to ensure that every project is successful. We follow Accelerated SAP (ASAP) implementation methodology & it can be divided into six stages.
Project Planning & Blueprinting
We believe that every business is unique and has specific requirements. Our consultants will work with your team to analyse your requirements, They will plan the way the project has to be executed and identify the primary focus areas that need to be considered and provide planning and preparation for the project.
Our consultants will prepare documentation of existing and proposed business solution. We will define scope, schedule and objectives of the project in addition to the relevant business process.The final deliverable is in the form of a Blueprint for your business which acts as a technical and functional guide for the implementation process.
This is where the business processes and technical requirements are implemented as documented in the blueprint. Our consultants will install the hardware and software and they will configure SAP Business One as per the requirements and carry out customizations, develop reports and layouts for printing. We will also import your masters, opening stock, open balances, open transactions through this stage
Once we have the blueprint, next step is to define and map the requirements to SAP Business One. See where customization might be required or how the processes can be improved to obtain cost effectiveness or make them practical.
Unit Testing & Integration Testing
Before we can start using the new system, testing it thoroughly is important. Our consultants will work with your user teams to carry out system set up validation and User Acceptance Testing and test all functions of SAP Business One ERP, applicable to your business (which will include end to end integration testing). Training support and cut-over plans are defined.
Final preparation includes user and administrator training, system management and cutover activities to finalize go-live readiness. The purpose is to resolve all critical issues and prepare the SAP Business One system and your organization for production go-live
Now you move from a project-oriented, pre-production environment to live production operation. In the project closing phase, the system is used in day-to-day operations and the support team monitors the system and addresses live business process issues.