Quality Management Add-On

Quality Management is an integral part of any manufacturing operations set-up. Usually, quality control related inspections are carried out during incoming receipts, in-process activities, in house production and pre-dispatch. In addition to this, process industries also need to keep a track of process parameters at different stages.
Our Quality Management add-on implements an integrated solution to map quality processes in manufacturing industries. This solution has been developed to cater to different scenarios of quality assurance process. This extensive add-on to SAP Business One facilitates organizations to track their Quality Checks on the basis of business specific parameters and actionable information. Placing great emphasis on quality assurance, our Quality Management add-on addresses multiple issues pertaining to quality checks, quantitative & qualitative parameters for individual items, and multiple sample size, quality control for batches and serial number.
Key Features

Identification of RM / SF / FG items that require rigorous quality check.

Provision to define Quality Warehouse for different stages/process.

Can manage Approved, Partial Approved, Rejected, Re-workable quantity

Can Perform multiple sample size, quality control for batches and serial number.
Can generate individual Quality Control stage report as well as consolidate report.

Master Data Creation / Updation and User authorisation process step.

Quality check for incoming, outgoing and in-process material.

Process Parameters, Defect Master, and Result analysis.
Features

Ability to carry out Quality Management activities during
Incoming material receipt

In process
In house production

Pre-dispatch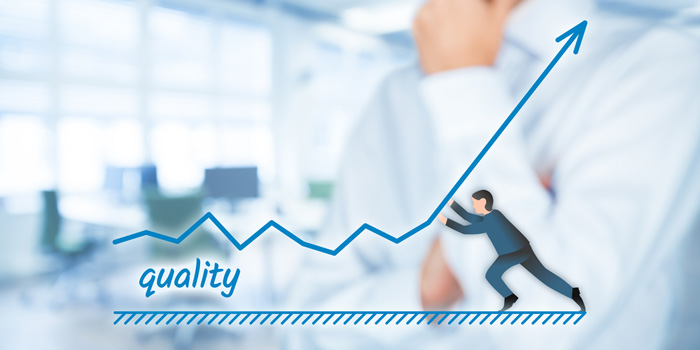 Quality Control Master Data
Process Parameters

Work Center
Inspection plan

Defects Master
Quality Inspection
Sample Management

Inspection by Batch Numbers

Inspection by Serial Numbers
Results recording

Usage Decision for Approval, Partial Approval or Rejection

Recording Sample Loss
Inventory Transfer & Quality Certificate Generation
Transfer inventory to warehouse directly based on quality inspection.

Selection of Batch Numbers & Serial Numbers on Inventory Transfer
Print Labels for each batch

Generate Quality Inspection Report
For more Information on Quality Management